There's nothing more gratifying than seeing good things happen to good people. That's why we were so excited to find out that LoveLuxeLife just featured one of our favorite couples' special day – Leslie and Grant.  LoveLuxeLife is a fantastic lifestyle site featuring the very best of wedding and events, so we treat it as an honor to have been a part of such a well-planned and beautiful day. Be sure to check out the post (click linked image below); it highlights some of the incredible details that made the day so special.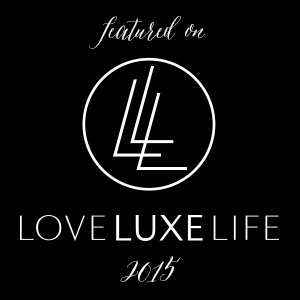 What we love most about Grant and Leslie is that they are passionate. Passionate about their careers, passionate about the details and timing of their wedding, passionate when they tell jokes, passionate about the  family surrounding them, and passionate about one another. So passionate in fact, that they struggled endlessly to keep it together during their vows, but let's be honest. . . . that's what it's all about, right?  Here it is in all it's glory, Leslie and Grant's full feature film:
A HUGE shout out to Danny Farrell from NYC DJ's for his help in making the presentation go off without a hitch at the reception and another nod to Josh Elliot from Josh Elliott Photography for being so much fun to work with!