Family. Life. Surroundings. Shelter. Relationships. Stories. Just a few things that we are most thankful for in our lives here at Threaded Films. One of my favorite things to do (when I get the chance) is walk with Bailey the Boxer to the studio from my house. It's a short walk, only 15 minutes or so, but in that time, I have the ability to relax, walk, and take in the sights and sounds of nothingness. Often times, we get caught up in the hustle and bustle of life, work, and our daily madness. Thanksgiving is such a wonderful holiday in that it often allows us the opportunity to pause, if only for a day, and remind ourselves that there can always be more to this life than we think, and sometimes, we simply need to stop. . . . . and be thankful for all that we have.
These are a couple images I saw today on my walk into the studio and I wanted to share them with you as they prove a couple points. First, Fall DOES happen in California. Second, we are never too old to be amazed by our surroundings as we were when we were children. Third, and perhaps most important, sometimes the most beautiful and amazing things that you never noticed before can be right in front of your eyes. . . . . all you have to do is look.
Happy Thanksgiving. – Steve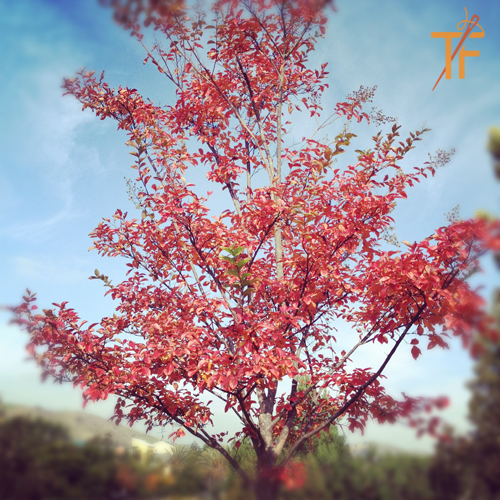 Love this branch as the leaves are literally turning from green to red.
This one is my favorite.