Well, it was one heck of a weekend with Mark and Kitty (Kritiya is her name, but Kitty is how we and most everyone else knows her). If you followed along through our Facebook page, you likely saw a lot of the Behind the Scenes that went into producing this edit. Some of the pictures can be found below as well.
Living in Boston, these two decided to bring out their closest family and friends to the beautiful Garden Isle of Kauai, HI. A far cry from the busy city streets, Kauai only has one main road, and let's just say that the locals aren't exactly speeding to get anywhere quickly. We could tell you why the island is so important to Mark and Kitty, but we'd rather they tell you themselves. For this Same Day Edit, we decided to cut in some interviews with Mark and Kitty that spoke more to their choice for the destination and how the island really is a big part of their story. Even more importantly, we felt that the interviews would open up the opportunity for Mark and Kitty to talk a little more about each other and why they truly are the perfect compliment to one another.
Sometimes, as filmmakers, we get lost in what we do and don't take the chance to sit back and realize what we are actually creating for our couples. The feeling that we get sharing a story the night of a wedding is indescribable on paper, or even in this post. Mark and Kitty sent us a very sweet email the next morning and it really put our job into perspective. We are the creators of story, but even more importantly. . . we get tasked with the honor of preserving the story as we see it through our lenses. We are truly honored to have been a part of Mark and Kitty's day and it is our absolute pleasure to present their Same Day Edit, as it was shown on Saturday Night.
A very special thank you to our good friend Caitlin Cathey from Caitlin Cathey Photography for jumping on board to assist us with this shoot and show off some of her filmmaking skills. Caitlin lives in Maui and hopped over the the garden isle to help us out.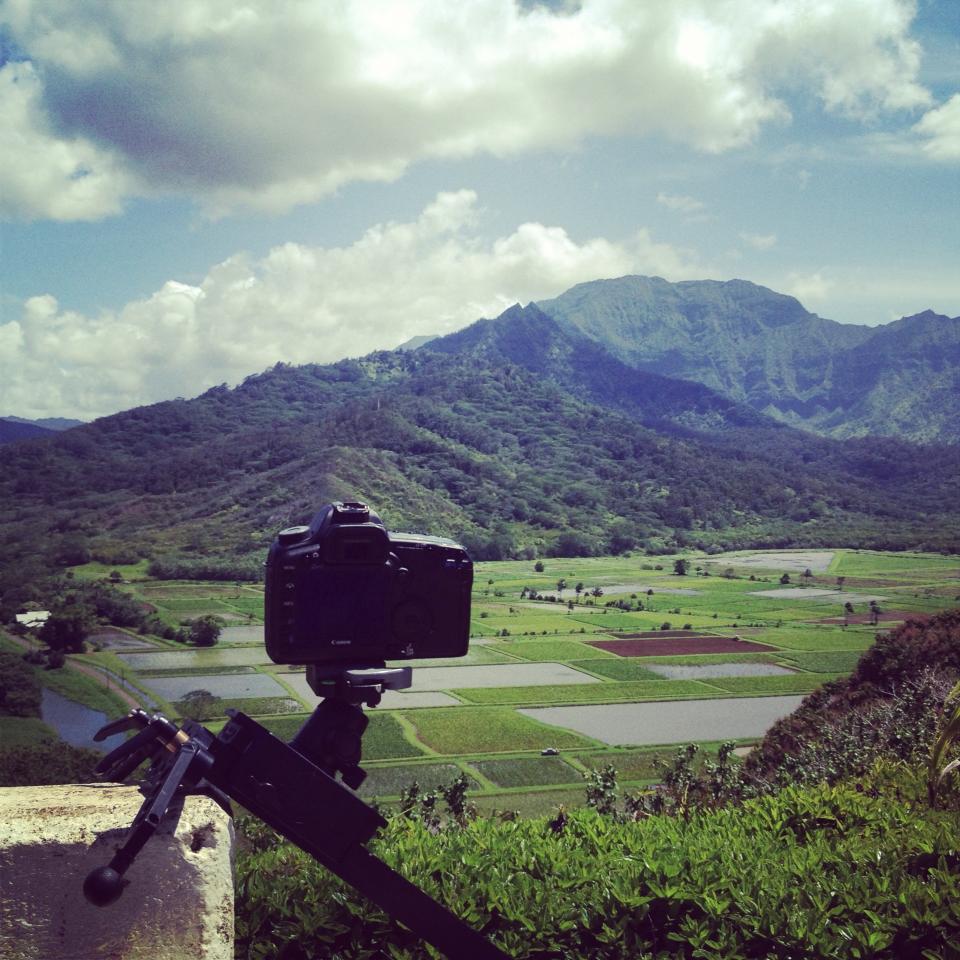 The Rice Patty Fields up by Princeville
Grabbing some GoPro shots of the natural tree canopy on the south side outside of Poipu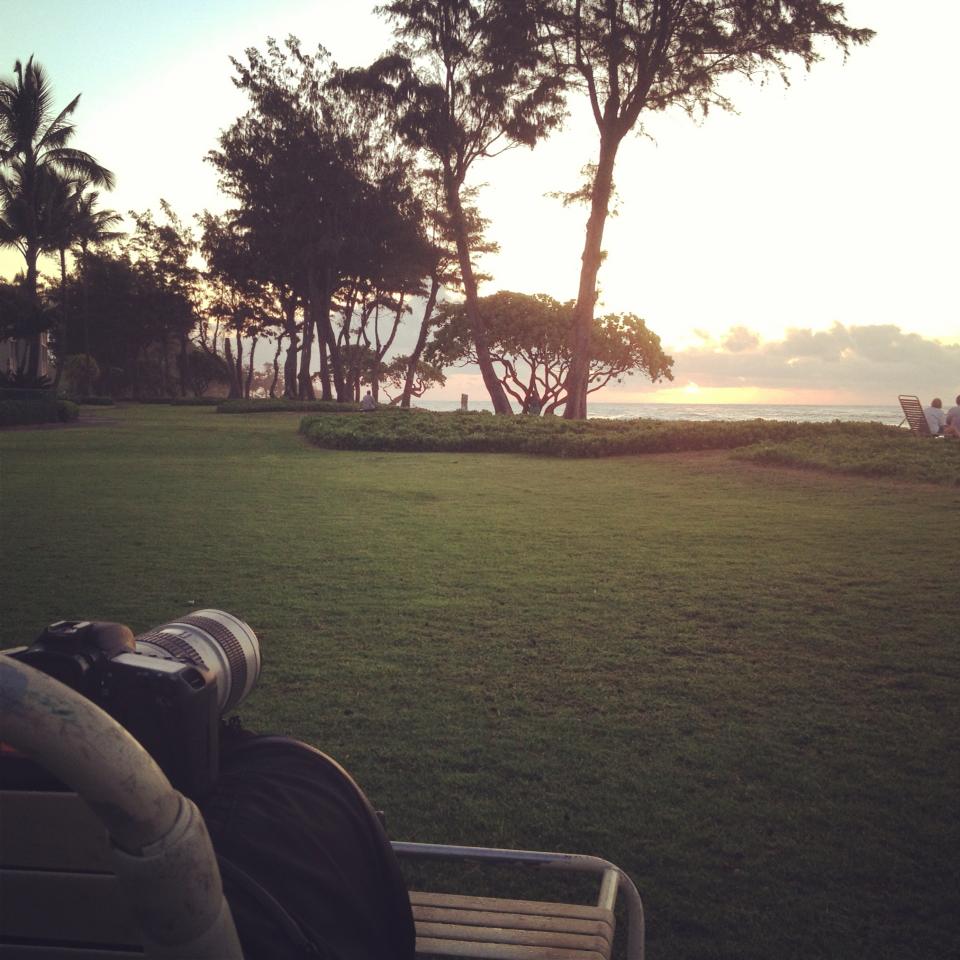 Sunrise in Kapaa. Didn't have the tripods unpacked just yet, so had to improvise. First shot in the final edit.