Dearest Jason and Kristina,
Wow! Can you believe it's already been over a year since the big day?!? Time really does fly and we have to say that when you sent us the wonderful card last week along with a token that we all know was a great part of the Same Day Edit (CLICK HERE TO SEE) and your film, we were truly happy and thankful for such a generous and thoughtful gift. For the rest of you out there, Jason and Kristina shipped us an AWESOME Lucha Libre mask.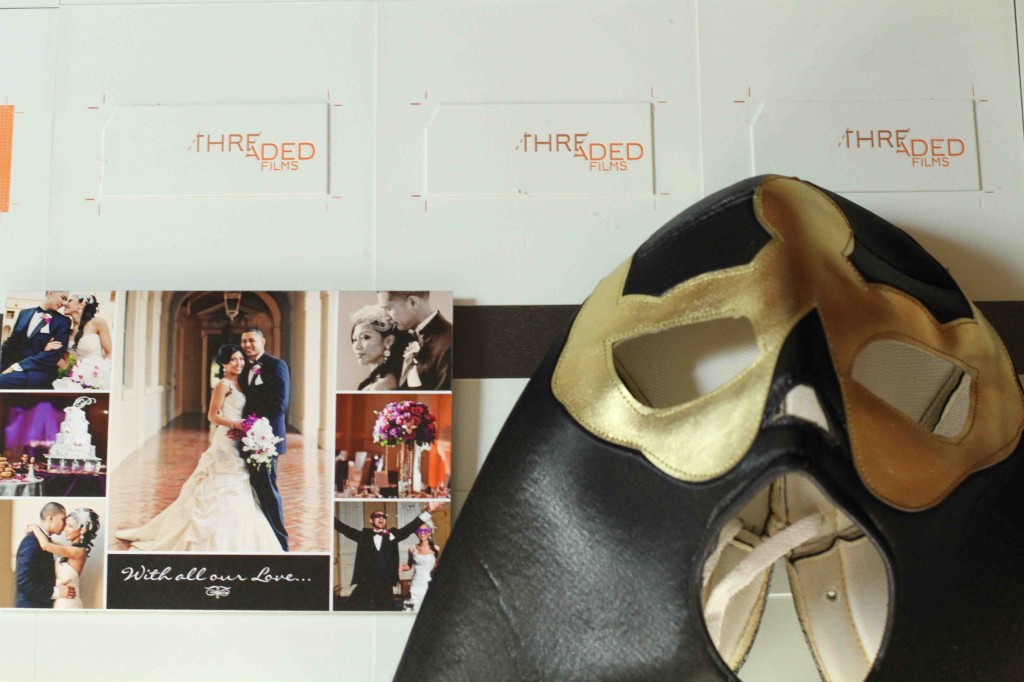 The card and the mask side by side.


The inside of the card.
Then, we encountered a bit of a problem. You see, Ben. . . . . well. . . . . he thinks. . . . . . ah, just watch the video, it will explain the situation.
All kidding aside, you know we love you guys and THANK YOU for such a great thank you card and gift!